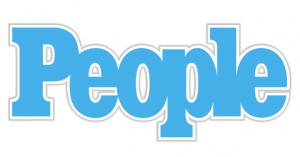 People magazine recently published an article about Olivia Maccoux '19, an Augsburg College student who has endured 120 brain surgeries due to a condition called hydrocephalus, which causes excess fluid to accumulate in the brain. Despite this, Maccoux has found success and solace by participating in a number of sports.
"I don't know if it's sports that distract me or if it's just because I love playing them, but for whatever reason, when I'm on the field, in the pool or on the rink, I let my pain wash over me," she said. "It's like it doesn't exist."
Maccoux's mother, Cathy, said that her daughter is known for her courage and strength.
The article concludes by stating that Maccoux has made the Dean's List every semester that she has attended Augsburg. She is majoring in communication studies, with plans for a career in nonprofit fundraising in the health care industry.
Read: College Athlete Won't Let 120 Brain Surgeries Stand in Her Way: I Don't Want to Be the 'Sick Girl' on the People site.