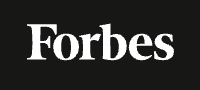 Forbes is the latest major media organization to highlight Augsburg's leadership in coverage of the growing trend of direct admissions nationally. First-year biology major Elsy-Marbeli Cruz-Parra '27 was interviewed for a Forbes 'daily cover' feature in late October. 
"By the end of October of 2022, based on her high school grades alone, she had been automatically admitted to 47 two-year or four-year colleges in Minnesota. "It was relieving," says Cruz-Parra, the first in her family to attend college," wrote reporter Emma Whitford.  
"Cruz was one of the lucky 7,340 students tapped to participate in the first year of Minnesota's state-run direct admissions pilot program. "Hearing from other seniors who weren't in the direct admissions program, they were like 'You have that? God, I have to write essays and get recommendations' … It was just simple. I had all my top colleges already there." She's now a freshman at Augsburg University, nine miles from her hometown of Richfield, following a pre-med track with a major in biology. She chose Augsburg because of its small class sizes, its location (she's commuting), and because she received a $30,000 a year scholarship to attend.
Read the full piece in Forbes: "Hundreds Of Colleges Now Offer Automatic Admission To Students"