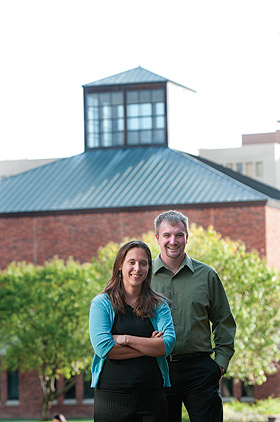 By Wendi Wheeler '06
Jeanette Clark '07 and Antonio Spargo '07 don't know a lot of the current Day students. That's because most of them were in high school when Clark and Spargo last attended Augsburg. So now that they are back on campus as campus ministry interns, they believe their most important job responsibility is getting to know students.
Both Clark and Spargo have been studying at Luther Seminary, and each has completed at least one internship already. Dave Wold, who knew Clark and Spargo because of their involvement with campus ministry as undergraduates, contacted the seminarians this summer and asked if they would like to work at Augsburg this fall.
"It's like an internship but not," Clark said. Though it is early in the school year, Clark sees her role as supporting students and helping campus ministry groups "get off the ground for the year." Continue reading "Back on campus to connect with students" →